LargitData Inc.- Your Most Professional Big Data & AI Analysis Company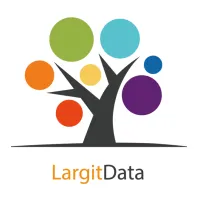 LargitData Inc.(LargitData.com) is a company focused on the business opportunities in public opinion analysis, hoping to become a pioneer in providing customers with fast and accurate public opinion analysis services. The company's founder has relevant experience in big data and artificial intelligence analysis. Combining past experience and analyzing the future direction of the market, the company is committed to building a brand with intelligent data services as its core.
LargitData Inc's business is based on its proprietary product,InfoMiner Opinion Mining SystemCustomers can use InfoMiner to collect real-time sentiment from the internet (including news, forums, Facebook, IG, Twitter, Tiktok), allowing them to monitor and analyze public opinion and gain insight into how their brand and competitors are perceived. This product heavily utilizes text mining and machine learning technologies to help customers extract important information from social media big data.
Our customers include major political figures, government agencies, and businesses. In terms of consulting services, we have assisted multiple technology, financial, life insurance, manufacturing, and government organizations in implementing big data platforms, and have provided long-term data services and analysis. We are your best consulting partner when it comes to implementing data services.
Our company has also set up an online education platform called LargitData Academywith the aim of nurturing Taiwan's big data talents. We hope to provide free online education to allow more people in Taiwan to access data analysis and big data with AI.